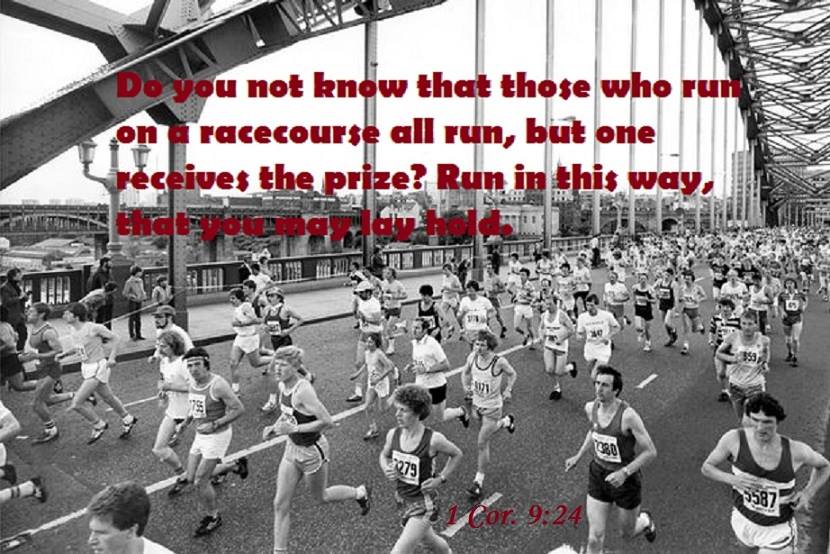 Do you not know that those who run on a racecourse all run, but one receives the prize? Run in this way, that you may lay hold. And everyone who contends exercises self-control in all things; they then, that they may receive a corruptible crown, but we, an incorruptible. (1 Cor. 9:24-25).
A chaplet made of leaves for the athletic contests at that time. The incorruptible crown, which the Lord will award to His overcoming saints who win the race, is a reward in addition to salvation (see note 35-1 in Heb. 10). We, His believers, have all received His salvation through faith in Him. This has been settled once for all. But whether we will be rewarded by Him depends on how we run the race. Here, in this chapter, the apostle was running the course (v. 26). In Philippians, one of his last Epistles, he was still running (Phil. 3:14). It was not until the last moment of his running, in 2 Tim. 4:6-8, that he had the assurance that he would be rewarded by the Lord at His appearing. In view of this prize the apostle charged the Corinthian believers to run the race that they might obtain the reward (v. 24). [1 Cor. 9:25 footnote 1, Recovery Version]
Your Comment: Your Enjoyment!
comments