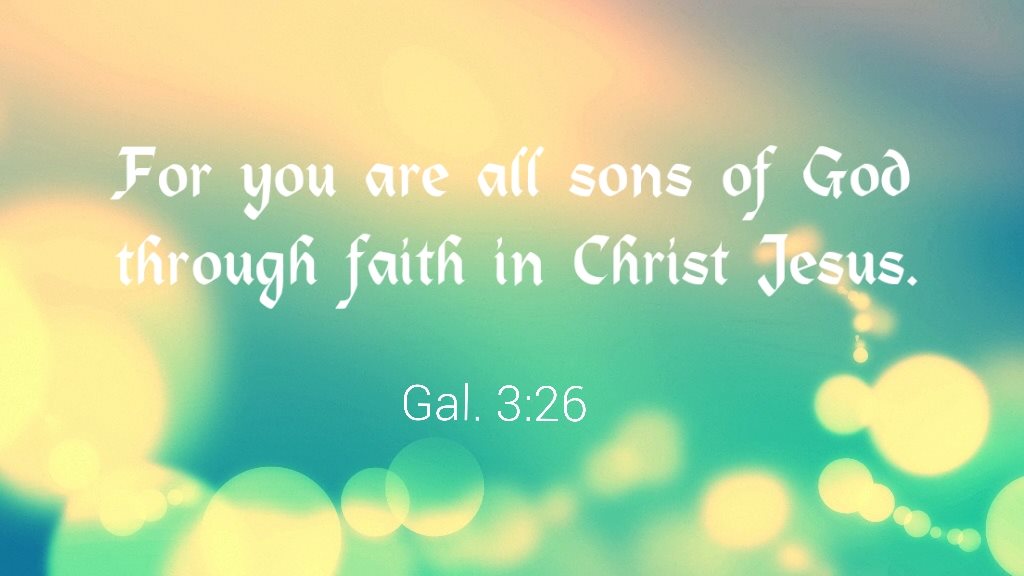 Galatians 3:26 For you are all sons of God through faith in Christ Jesus
Faith in Christ brings us into Christ, making us one with Christ, in whom is the sonship. We must be identified with Christ through faith so that in Him we may be sons of God (Gal. 3:26, footnote 2, Recovery Version).
Your Comment: Your Enjoyment!
comments