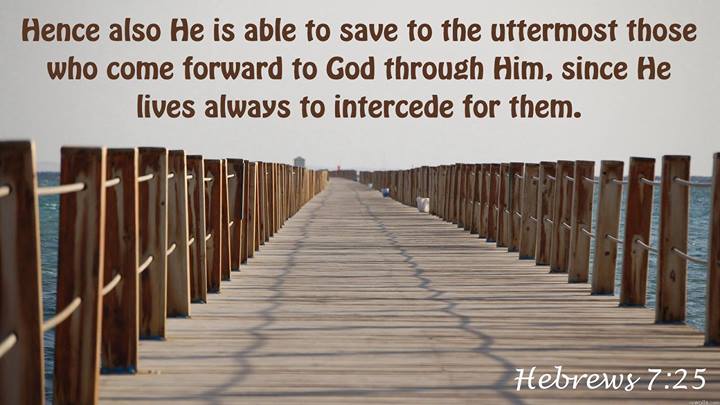 Hence also He is able to save to the uttermost those who come forward to God through Him, since He lives always to intercede for them.
(Hebrews 7:25, Recovery Version)
How busy Christ is! He is not only walking in the midst of the churches; He is also carrying on His twofold speaking, a Godward speaking and an usward speaking. He is a walking and a speaking High Priest….He is both speaking and walking as well….What Christ intercedes for, He then speaks forth to us. Then, after He speaks to us, He again speaks to the Father. He has much to say in Revelation 2 and 3 to the seven churches; correspondingly, He has much to say to the Father for the carrying out of what He has spoken in the seven epistles. This speaking, then, goes back and forth: first to the Father, then to us, then back to the Father again. Hallelujah for our speaking High Priest!
Excerpt From: Witness Lee "The Holy Word for Morning Revival – The Mending Ministry of John." (by Living Stream Ministry).
Your Comment: Your Enjoyment!
comments