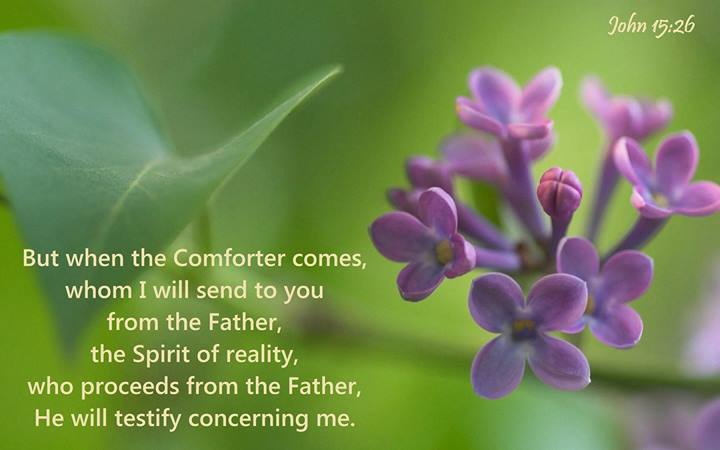 But when the Comforter comes, whom I will send to you from the Father, the Spirit of reality, who proceeds from the Father, He will testify concerning Me (John 15:16, Recovery Version).
In the Gospel of John, the Father is the source, the Son is the expression, and the Spirit is the realization. The Lord Jesus said, "I have come in the name of My Father" (5:43), and "the living Father has sent Me" (6:57; cf. 5:36-37). This proves that the Father is the source. The apostle John also says, "No one has ever seen God; the only begotten Son, who is in the bosom of the Father, He has declared Him" (1:18), and the Lord said, "He who has seen Me has seen the Father" (14:9). This shows that the Son is the expression. Later, the Lord also said, "I will ask the Father, and He will give you another Comforter, that He may be with you forever, even the Spirit of reality…because He abides with you and shall be in you" (vv. 16-17). Therefore, the Spirit is the reality, the realization, of God entering into us.
Excerpt From: Lee, Witness. "The Holy Word for Morning Revival – The Mending Ministry of John." Living Stream Ministry. iBooks
Your Comment: Your Enjoyment!
comments