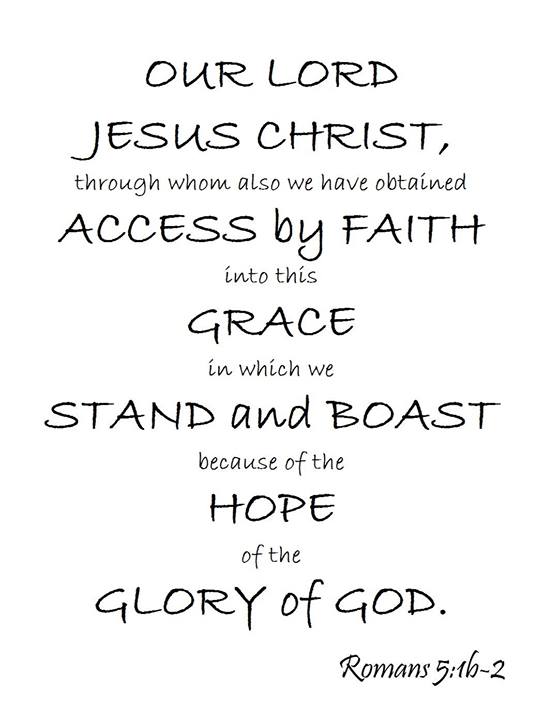 Romans 5:1b-2 …our Lord Jesus Christ, through whom also we have obtained access by faith into this grace in which we stand and boast because of the hope of the glory of God.
 The very faith that justifies us and cuts off the flesh with its natural energy and effort also gives us access into God's grace. If we remain in the flesh with its natural effort, we will neither know nor enjoy the grace of God; but if we live by faith, we will enter into the full enjoyment of God's grace. (Rom. 5:2, footnote 1, Recovery Version)
Your Comment: Your Enjoyment!
comments