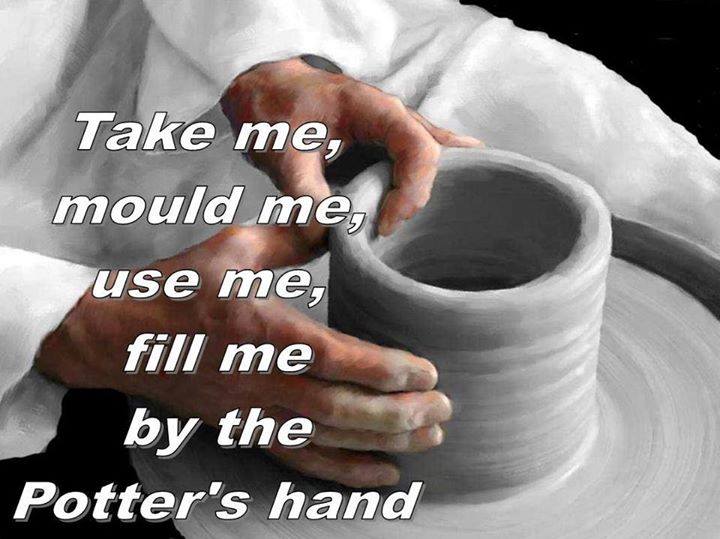 Take me, mould me, fill me by the Potter's hand.
Wherever a real consecration to God has taken place, His purpose comes into evidence in the life consecrated to Him. That life becomes active for God. Our being FOR God is based on our having offered ourselves TO God. If we have not presented ourselves as a sacrifice TO Him, we shall never be able to do anything FOR Him. Only those who have been reduced to nothingness on the altar can serve Him acceptably.

One of the troubles in the Christianity of today is that numbers of Christians who have never allowed God to do His work IN them want to devote themselves to work FOR Him. If Christians offer themselves to work for God without having first allowed Him to do His work in them, trouble will surely follow. Things would not turn out so badly if they were not too earnest; but if they were really earnest, the result would be that a hundred or so would soon be divided into 10 different groups. The Christianity of today does not lack enthusiastic workers, but the church lacks men and women who have first been reduced to ashes on the altar of God and thereafter have become of use to Him… (Witness Lee, Consecration)
Your Comment: Your Enjoyment!
comments